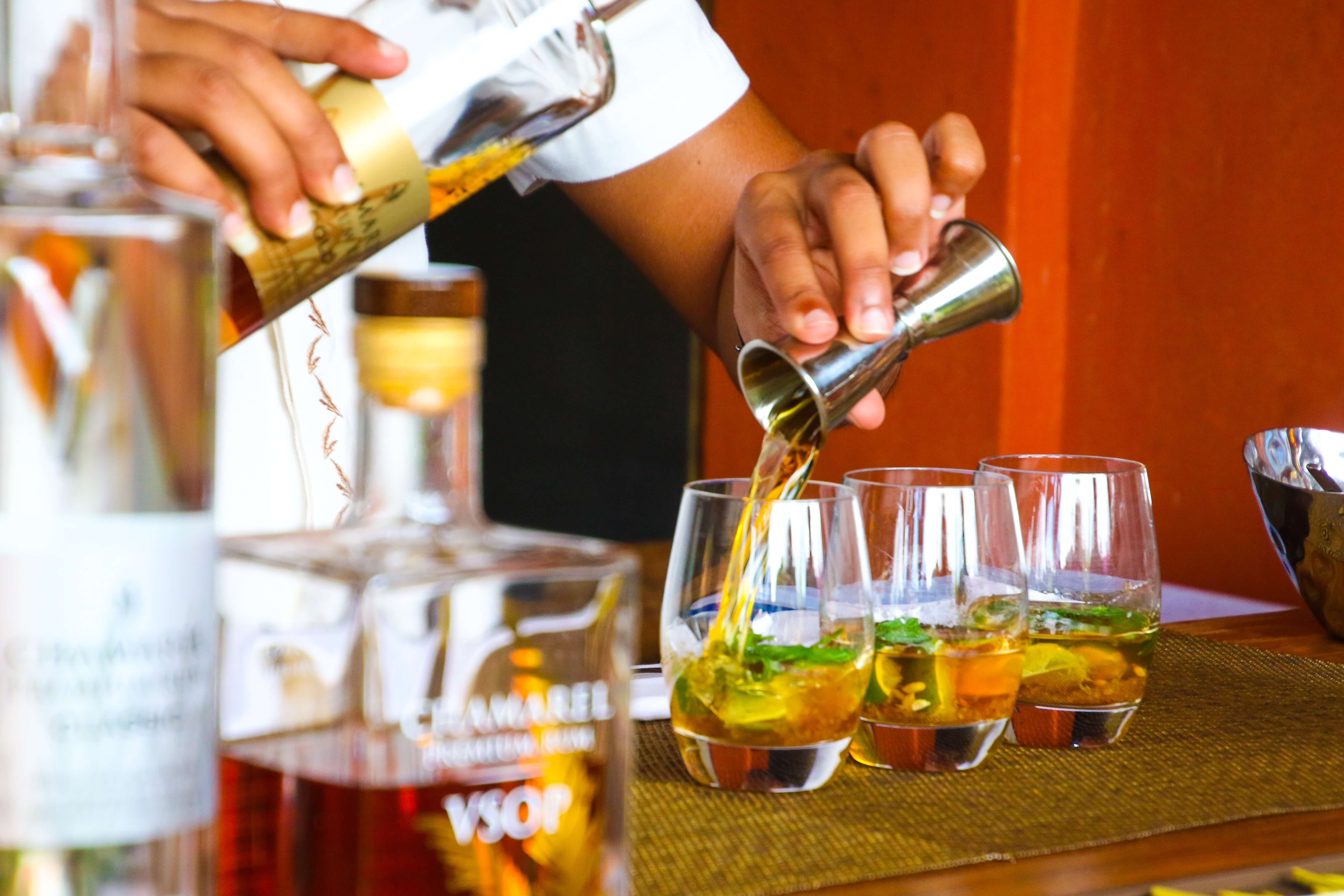 INGREDIENTS
1.5 ounces Campari
1.5 ounces gin
1 ounce of vermouth
2 tablespoons of saffron syrup
2-3 ice cubes
PREPARATION
In a glass add Campari, gin, vermouth, and saffron syrup. Stir until all ingredients are mixed up.
Fill glass with several ice cubes and pour mixture over ice.
Garnish with orange half and saffron threads.
Saffron Champagne Cocktail
INGREDIENTS
1 orange
1 ½ oz saffron-infused gin
½ oz simple syrup
Ice
Chilled dry champagne
Saffron strands
PREPARATION
Combine the gin, orange juice, simple syrup and ice in a cocktail shaker.
Shake vigorously and strain into a champagne flute.
Top with chilled champagne and garnish with a few saffron strands.
INGREDIENTS
1 oz rose vodka
1/4 oz saffron liquid
1 1/2 oz sweet vermouth
1 1/2 oz lemongrass syrup or saffron & cardamom syrup.
Orange Juice
PREPARATION
Place a scoopful of ice in a cocktail shaker(or in a large glass).
Pour all the ingredients into a shaker and shake (or into a glass and stir).
Pour into a cup or martini glass and garnish with a slice of star fruit.
Saffron Lemonade with Blackberry Syrup
INGREDIENTS
1tsp Saffron
2c Lemon Juice
2½ c Sugar
5c Water + 1c Water +1c Water
1c Blackberries
Lots of Ice
PREPARATION
In a medium saucepot combine sugar and 1c water.
Stir until sugar is dissolved and begins to boil.
Add the berries and lower the heat, and let simmer until the berries have softened.
Remove from heat.
Break up the saffron using your fingers in the palm of your hand and stir it into the hot mixture – be sure not to waste any! Let the syrup sit until cooled.
Combine the lemon juice and water into a tall pitcher, and add the syrup and ice.
Stir well and serve immediately!